Create your thriving life and career as a Soul Artist & Soul Art Guide!
Registration opens in Spring 2017
Add your name to the Priority List so you'll be among the first to know when registration for the Soul Art Certification officially opens.
*You'll also receive a free subscription to Laüra Hollick's Pure Inspiration newsletter. Your email will never be shared, sold or rented. Please see our Privacy Policy.
Soul Art is a sacred life & career path!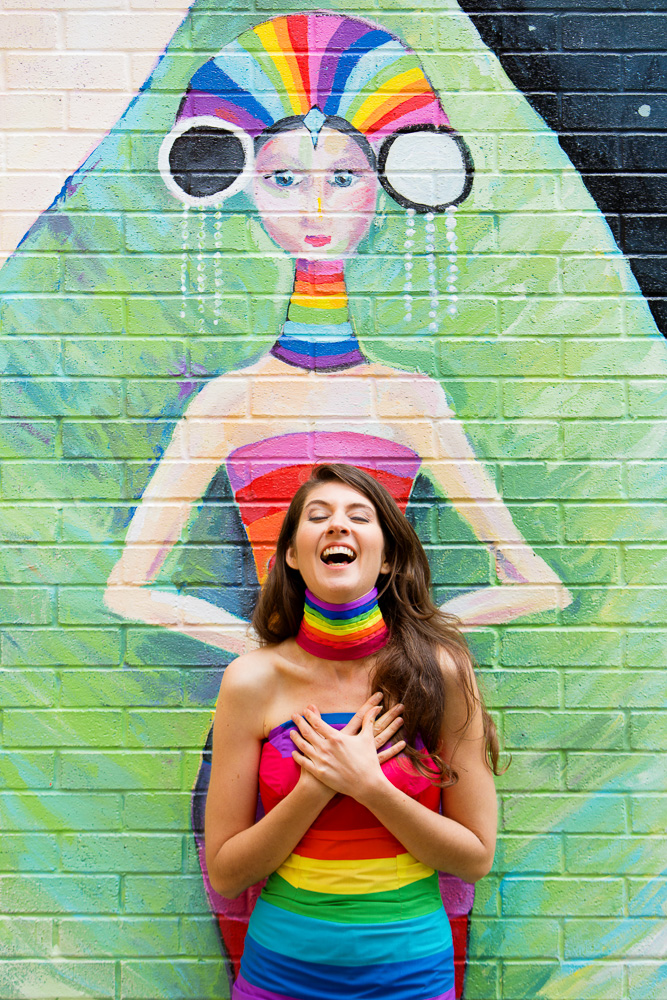 Soul Art is a sacred journey of discovering and embodying your unique creative spiritual expression.
People are called to Soul Art for many reasons. Some come to this sacred work because they want to heal long-standing, stubborn issues.  Others come to this work because they know they have brilliant art within them; they just don't know how to get it out. Some people are drawn to Soul Art because they want to support the global shift on our planet and they want to harness their ability as a healer to serve the world.  Many people feel the magnetic pull to Soul Art because they've known forever that they were born for a specific reason and they can't wait a moment longer before committing to its realization.  And, there are some who enter the practice of Soul Art because they don't know who they are and what they are supposed to do but they deeply, deeply want to find out. They have the intuitive sense that Soul Art will help them uncover their true path and purpose (wise!).
Soul Art calls people from around the world, of all cultures, races and backgrounds, to feel the one true unifying desire that we all have: the desire to tap into our own creative spiritual expression and let it become our sacred gift to the world.
A year to deep-dive into your creative spiritual journey!
The Soul Art Certification is a virtual on-line training program that guides you deep into the heart of your creative genius and spiritual embodiment.
Your Soul Art journey starts with a complete focus on your own art, healing and embodiment. Once you have a solid foundation based on your own creative spiritual embodiment, you're ready to learn how to guide other people.
Soul Art is an experience-based practice. You experience your creativity, your intuition, your healing, your spirit, your power, your divine connection so you're in an empowered position to lead others.
You'll have a full year to work at your own pace through the classes and assignments, while feeling the support of our global community of creative spirits,  along with personalized feedback on your assignments.
Become a Certified Soul Art Guide and lead your life with creative spirituality!
Creative spiritual people are different in that we process things uniquely. A business plan for a creative spiritual person may look like a pile of sticks with a star in the middle, and that will communicate everything to that artist with crystal clarity!
A big part of the Soul Art journey is learning to understand your own unique creative language and how it speaks so you can maximize its power and potential. When you honor your unique creative ways of thinking and processing, you are free to design all aspects of your life and career as works of art.
The Soul Art process will guide you to uncover the unique ways you personally access your creative genius, as well as how you are best suited to guide others.
Guide others on creative spiritual healing journeys!
Becoming a Certified Soul Art Guide not only takes you through your own profound transformational journey, but it also trains you to guide others by developing your spiritual leadership and creative courage.
When working with clients as a Soul Art Guide, you will have the opportunity to explore different art mediums, methods and approaches to find the leadership style that resonates with your spirit.
Guiding others expands your own journey by deepening your wisdom and embodiment.
Creativity is spirit's gift to you.
How you express your creativity is your gift to the world.
Cultivating your unique creativity is the most profound act of service. As you honor your creativity and invest in its power, you offer prayers to the world.
The Soul Art Certification program is designed to guide you to cultivate creative spiritual mastery so your very presence is a gift to all you encounter.
Soul Art teaches through your own art experience. Your embodied wisdom is the foundation for creative spiritual leadership. Honor yourself first and radiate your creative brilliance from this centered place.  Soul Art is about creating sustainable joy and wealth on all levels.
Be the artist you always dreamed of being!
Unleash your creative genius with Soul Art!
The 4 Levels of the Soul Art Certification Program
There are 4 Levels in the Soul Art Certification program. Each level guides you through a transformational journey to cultivate your creative expression, embodiment and spiritual leadership.
Level 1: Bodymapping
Bodymapping opens the door to your inner world where your Inner Artist awaits bearing gifts of creative genius, healing, divine vision and insight. Experience the profound the freedom of full embodied expression. You'll be working with a number of mediums in your own creative process and guiding others. Awaken your Inner Artist and become the creator of your reality!
Level 2: Chakras
Chakras are energy centers that run through your body. They reflect your state of health, wealth, and overall sense of well-being. Heal, align and harmonize your Chakras with your divine path so you are empowered to be who you dream of being. As you embody your Chakra transformation, you'll learn how to guide others on their own Chakra journeys.
Level 3: Spirit Guides
Meet your very own Spirit Guides and learn how to connect with them and recognize their communication. You'll unleash your Intuition Superpowers as you cultivate relationships with your Spirit Guides. Mastering your intuitive abilities liberates you to fearlessly enter the unknown and realize your dreams. You'll also learn how to guide others to navigate the spiritual realm.
Level 4: Soul Art Shaman
Soul Art Shaman is the Master Level of the Certification program.
In this level, you are guided to crystallize your unique creative spiritual medicine and step into your embodied leadership.  Experiencing the Soul Art Shaman Level of the Soul Art Certification acts as a profound activation for an inspired life of fulfillment and global contribution.
Bring Your Soul's Art to Life
Frequently Asked Questions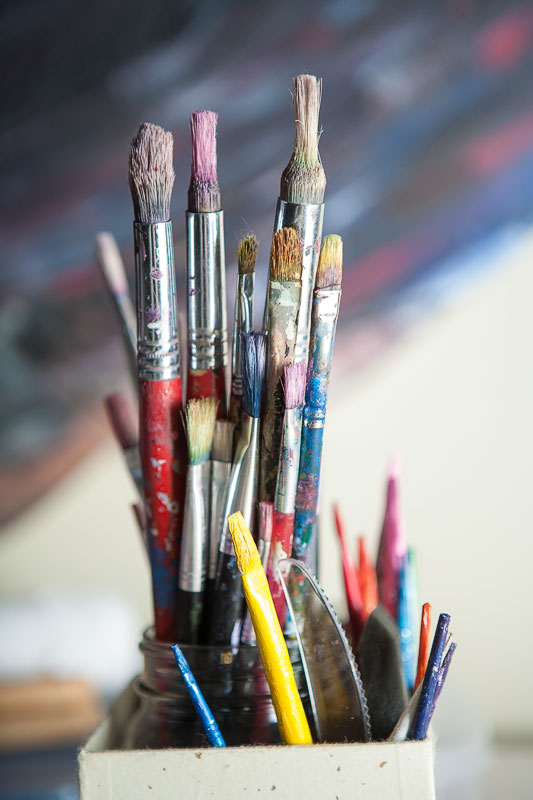 What is Soul Art?
Soul Art is a unique creative approach to making art and living life.
Soul Art is about seeing life through the eyes of your spirit and cultivating your ability to create your dreams as your reality.
Soul Art guides us to use art and creativity as a way to channel messages and insights from spirit.
Each piece of Soul Art is a sacred talisman for healing and transformation.
What is a Soul Artist?
A Soul Artist is one who creates art that expresses their spirit.
A Soul Artist creates art by allowing their unique energy to be expressed through various mediums. Their art becomes their practice of communing with the divine.
A Soul Artist approaches their whole life as art and considers each act as an opportunity for pure inspiration and expression. From the way they eat, dress, interact and structure their day, all become ways to paint the canvas of their life. Their life is their Soul's Art. The practice of making art is a practice of cultivating their creative spiritual embodiment.
What is a Soul Art Guide?
A Soul Art Guide guides, leads and inspires others to create their life as art.
A Soul Art Guide is one who has traveled through their own journey, healing and layers of initiation to be in the position to hold space for others to go through their own transformational journey.
A Soul Art Guide has embodied experience, wisdom and understanding of the practice of Soul Art.
What are the benefits of Soul Art?
The benefits of Soul Art are unlimited!  Here are some of the benefits that are regularly reported by other Soul Artists, Soul Art Guides and clients:
Pure inspiration
Creative flow
Creative confidence
Creative courage
Clarity on life path & purpose
Clarity on unique artistic style
Intuition amplification
Deep soul level healing
Divine downloads
Embodied wisdom
Crystal clear insights
Gracefully shifting through old patterns & beliefs
Naturally letting go of old ways of being
Reliable inner guidance
Spiritual connection & communion
Increased sense of love
Increased sense of peace
Increased sense of health & well being
Increased sense of love for others
Release of self-hate & punishment
Direct access to spiritual guidance
Empowerment
Realizing you have access to your own wisdom & guidance
Increased sense of joy
Healing old childhood wounds
Unleashing the love and joy of the inner child
Finding & claiming your original voice
Owning your power as an artist
Feeling worthy of realizing your dreams
Increased sense of freedom
Believing in Self
Loving Self
There are many more benefits. Please refer to the "What people are saying" section to hear how Soul Art has transformed people's lives.
Do I need art experience to do Soul Art?
You do not need art experience to do Soul Art. All you need is the desire to connect with your spirit and express yourself.
Soul Art is not a technique based art form. There are people who practice Soul Art who are master level Artists and there are people who practice Soul Art who are intimidated by creative expression.
When working with the Soul Art Certification program, you will have the opportunity to work with a variety of art mediums and methods to find your own unique style. You will also be guided to develop the confidence to be an artist in a way that matches your soul, whatever level of experience you have. Of course, your art experience will exponentially expand through the innovative practice of Soul Art. Get ready for an amazing artistic adventure!
I'm already a professional artist. Is Soul Art too basic?
Soul Art is about expressing your spirit to the highest degree of mastery.
Each artist in the Soul Art Certification program will be working to elevate their own creative spiritual expression to its next highest level. Each person starts where they are and grows, deepens and expands from that platform.
As a professional artist, you will certainly have a wealth of tools, techniques and experience to draw from.  This program is for you if you want to take your art to the next level beyond where you are currently working.  The common baseline for everyone in the program is the desire to realize their fullest creative spiritual potential.
I have been a professional artist for over 20 years and continue to practice Soul Art as a way to master my medicine.
How long does the Certification program take?
The Soul Art Certification program is designed so you can work at your own pace.  Some people move through the classes swiftly while others like to ponder and take their time. You are encouraged to go at your own pace so you can get to know the unique rhythm of your soul.
Each Level in the Soul Art Certification is designed so you can complete it within 3 months. On average most people take about 5 months to comfortably complete each Level. You have a full year to work with each level for which you are registered. So, if you sign up for the Bodymapping Level, you would have 1 year. If you signed up for Chakras Level, you would have 2 years. You would have 3 years to complete the Spirit Guides Level and 4 years to complete the Shaman level.
How do I make money as a Soul Art Guide?
Being a Soul Art Guide is a powerful career path! Each Level in the Certification opens you to different income opportunities. All the levels prepare you to make money by offering private Soul Art sessions, intensives, workshops, group programs and retreats.
When working at the Master Shaman Level you will be developing your own unique creative spiritual medicine in the form of public art contribution. This opens income opportunities with art sales, exhibitions, sponsorship, co-partnering creative events, art festivals, performances, oracle card decks, art fashion lines, etc..
100% of Certified Soul Art Guides have made money.
One of the assignments in Level 1 Bodymapping includes making money as a Soul Art Guide. You will go through your own money healing process to ensure that you can make money as a Soul Art Guide.
* We have also added a Bonus Business Training called: How to Create 6 Figures as a Soul Art Guide *
In this bonus training you'll learn the structures and systems for making clear offers to clients and how to price your creative spiritual journeys.
How do I get support during the program?
The Soul Art Certification program is an innovative training experience. The program is delivered virtually through a private password protected forum. You will have access to all the training videos, worksheets, journals, and examples to support you while you work at your own pace. You will receive weekly emails to keep your energy on track and flowing through your journey.
All assignments are submitted for review and personalized feedback is offered on each assignment. There are also monthly live Q&A calls for extra support. You'll also have access to an incredible global community of Soul Artists and Soul Art Guides in our private Facebook group. Within this creative spiritual community, you'll find loving support and encouragement. Many incredible friendships have blossomed through this program.
Can I upgrade to a higher level at a later date?
Yes, you can upgrade to higher levels in the Certification once you have completed each level.
There are advantages to registering for all the levels at once. You'll save money when you register in advance and you'll set up a powerful container of space with your commitment to go all the way.
What can I expect from the Soul Art Certification program?
The Soul Art Certification program is a game-changer. Your life will transform in the most magical ways. Here is a list of things you can expect to experience through this program:
Creative flow and empowerment
Spiritual connection
Ability to access divine wisdom and insights
Deep spiritual healing
Deeper alignment with your true path & purpose
Harmonization with your soul's purpose
Freedom to be the artist you dream of being
Here are logistical things you can expect through this program:
Inspiring assignments to embody the teachings and unleash your creative spirit
A loving, encouraging environment to learn
Virtual training material including videos, worksheets, journals and a gallery of examples
Personalized feedback on assignments
Monthly live group Q&A calls for support
Private Facebook group for connecting with other Soul Artists and Soul Art Guides
Weekly emails to keep the momentum going
A sacred space to cultivate your Soul's Art!
What do I get as a Certified Soul Art Guide?
Going through the Soul Art Certification program gives you the profound experience of unleashing your true creative expression and building a career that guides and inspires others.
As a Certified Soul Art Guide you will receive a signed certificate for each level you successfully complete. Each Level in the Certification entitles you to practice, teach, guide and lead different aspects of the Soul Art work.
As a Soul Art Guide you have the opportunity to create a thriving life and career as a creative spiritual guide while also developing your own art for exhibitions and global contribution.
What happens once I'm certified?
When you successfully complete your certification you will be invited to join the Certified Soul Art Guide Membership.  Your Soul Art Certification membership allows you to continue practicing Soul Art professionally, as well as gives you access to all ongoing trainings, Q&A calls, and our global community of Soul Artists and Soul Art Guides in our private facebook group.
There is a membership fee of $197 annually should you choose to continue practicing as a Certified Soul Art Guide beyond the years for which you are registered in the certification program. You will receive your membership renewal notification upon the completion of the years for which you are registered. You are not obligated to continue with the membership, and you are free to cancel any time should you decide you no longer wish to practice Soul Art.
Being part of growing global community of creative spirits is a fertile garden for magical friendships, professional partnerships and soul nourishing joy.
Laüra Hollick is a legend who continues to surprise and delight me. She has become the art itself. Rarely do we see a woman move into this domain of theatre, icon, healer, teacher and take up the visual arena that Laura does. They only come around once in a blue moon. And when we see them, like Frida Kahlo or Isadora Duncan, or even Jackie O – we see women embodying a visual of themselves as the way they want to be and choose to be seen. I think Laura does this with her body as the canvas and her soul as the Muse guiding each feather or ribbon into place.
Shiloh Sophia McCloud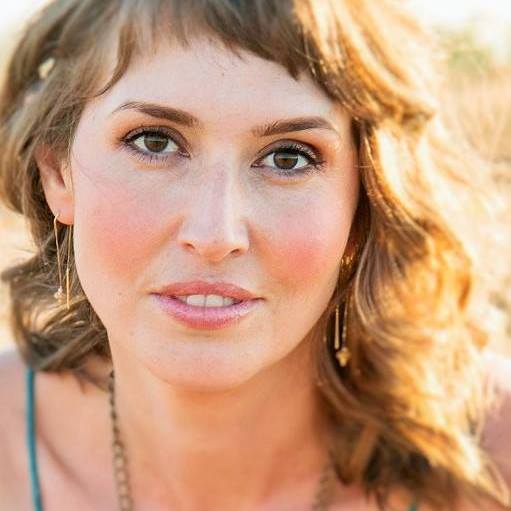 Laüra Hollick has been my Soul Art guide, and teacher for the last three years. I continue to be in total awe of her brilliance and in total delight of her presence. She is grounded, playful, transparent and masterful at what she does. She has an extremely powerful of communicating not just wisdom needed for this path, but also the practical steps to help you build a solid creative, spiritual business as well.
Tara Preston
Laüra Hollick is a fierce, creative and grounded force of nature. Her uplifting and expressive journey is an inspiration to us all, and it's refreshing to witnessing a women in her power, fully owning her truth.
Ashley Burnett
Laura is a true visionary in the art of helping you to reveal your soul's calling
Jo Westwood
Laüra Hollick is an endless source of inspiration to me. She is a beautiful example of what is possible today for the creative artist who is done with the idea of "starving" for one's heart-centered work. Thank you Laura for being true to yourself and being a wonderful guide to so many of us.
Heather Gray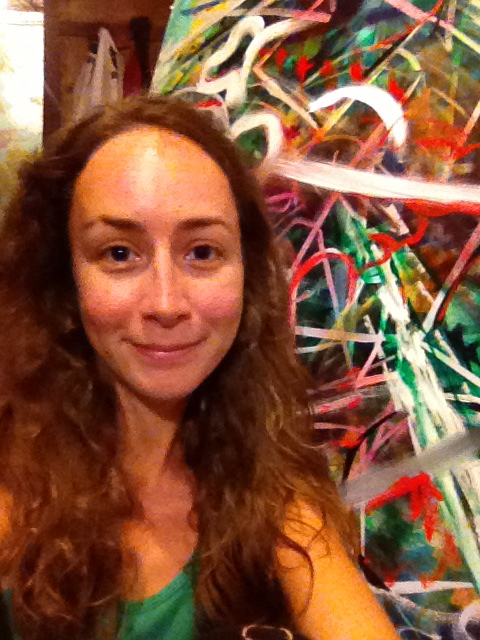 Soul Art has given me a language to hear myself, to speak with my Spirit, and to create my most beautiful offerings of artistic self-expression. Soul Art has given me the elements to begin generating an entirely new way of living that is uniquely my own creation. Soul Art continually opens me to embodying the truth that loving myself is loving this world.
When I was considering whether to join the course, my thoughts were all focused on how quickly I'd be able to make the money back from my initial investment. I was not in a place to be able to grasp the value of this work – how it would transform me – how it would give me a way to talk to myself, no matter what I find myself facing in life. Becoming a Certified Soul Art Guide is an investment in developing the most intimate and abundant and loving relationship with yourself, and from that place, everything is possible. This is a path of empowering yourself to experience how living intentionally and creating a world from the seeds of your soul is a real possibility for us all now.
Erin Asher Meagher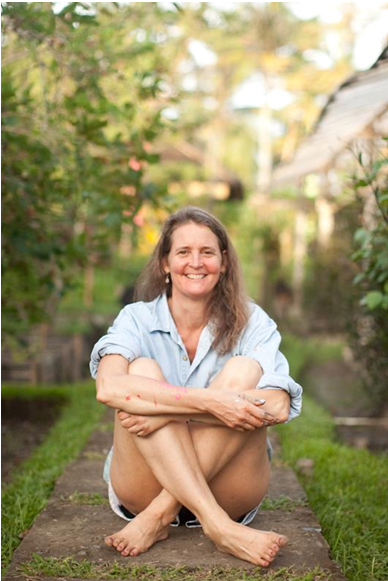 I love the Soul Art process. The biggest transformation that the Certification program gave me was it clarified my life's purpose. Each exercise gave me insights for the next steps I should take. I'm always fascinated with what shows up through my art. We really do have all the answers within ourselves and creating through Soul Art is a great way to access them. I now have more confidence about the direction I'm going and I'm excited about what's next for me down the road.
Diane Rakocy
Soul Art shakes your cosmic pom poms!
Durga Holzhauser
Soul Art has deepened my connection with my intuition, divine wisdom and reawakened my ability to do intuitive art for people.
The Soul Art Certification has been informative, supportive, challenging, insightful, fun, joyful, exciting and given me up to this point a creative structure and wonderful tools to support me in moving forward rapidly with my desires to step out into the world more fully as myself and prosper. You need to be courageous to follow this path and Laura's course is perfect for heart centered entrepreneurs like myself.. Also another huge plus is the connections I have made globally with the other people doing this Certification program..
If your heart feels a stirring to do this course then do not hesitate. This is a wonderful course to help you connect and deepen your relationship with yourself in a creative, fun and loving way. Then this of course spills out into you being able to support others to do the same and get paid for it once you become certified.
Sunne Bernt
Laüra Hollick is a visionary who is always pushing the envelope and challenging herself to find new forms and expressions. I have always been inspired by her deep connection to spirit and her unrelenting passion for authenticity.
Amadea Bailey
One of the many things I admire about my creative cohort Laüra Hollick is that she truly embodies her life and work as art. Her creativity and vision ooze out of everything she produces and she's always pushing the boundaries of what's possible. If I ever need a dose of pure inspiration, there's no doubt in my mind that Laura has something magical up her sleeve that will get my creative juices flowing.
Jennifer Lee
Soul Art has helped strengthen and enhance my Intuition and helped me connect more fully in Body, Mind and Spirit.
Becoming a Certified Soul Art Guide added an incredible dimension to the work that I do and helped me be a better facilitator, and more connected and present with my clients. It is a powerful process to go through personally and then to be able to help others go through it is very soul touching. The training was life changing for me personally and professionally.
Jill Chesrow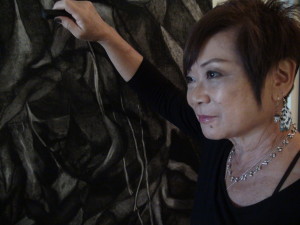 I would say to anyone considering becoming a Certified Soul Art Guide that Laüra Hollick creates a momentum for those in her program to achieve their personal and business dreams. If you want to make a difference in the lives of others and maximize healing for yourself and others this certification is well worth taking.
Janice Chong
Laura has been one of my biggest inspirations for my inner artist to shine. I would say that she was one of my guiding lights during the creation of my book and continues to be a woman who I respect and admire for combining business with art. She is a true feminine leader in all she does and I feel honored to collaborate with her.
Tanya Paluso
Laüra Hollick flows inspiration from her heart in ways that are beautiful, powerful, and bountiful. She is a radiant leader living in the knowing that all of this is art, and we are all art. We can create our lives as glorious masterpieces. She inspires me to step into my magnificence and share my deepest healing gifts with the world. Thank you Laura!
Cora Flora
Working with Laura and her Soul Art process has been an incredible blessing in my life.
What I love most about the Soul Art process is how clearly and easily we can access potent insights just by setting the proper intention, creating, and then entering into dialog with the symbolic representation that is the Soul's response to our inquiry. Laura is a potent "Shaman" and a masterful medicine woman and I'm truly honored to be both certified as a Soul Art practitioner as well as being a valued colleague.
I love Laüra Hollick and am constantly amazed and astonished at the depth of her creativity and her wisdom. Thank you SPIRIT for sending Laura to be an "intermediary" between the worlds – building powerful bridges and embracing the planet with her beauty and her gifts!
Amethyst Wyldfyre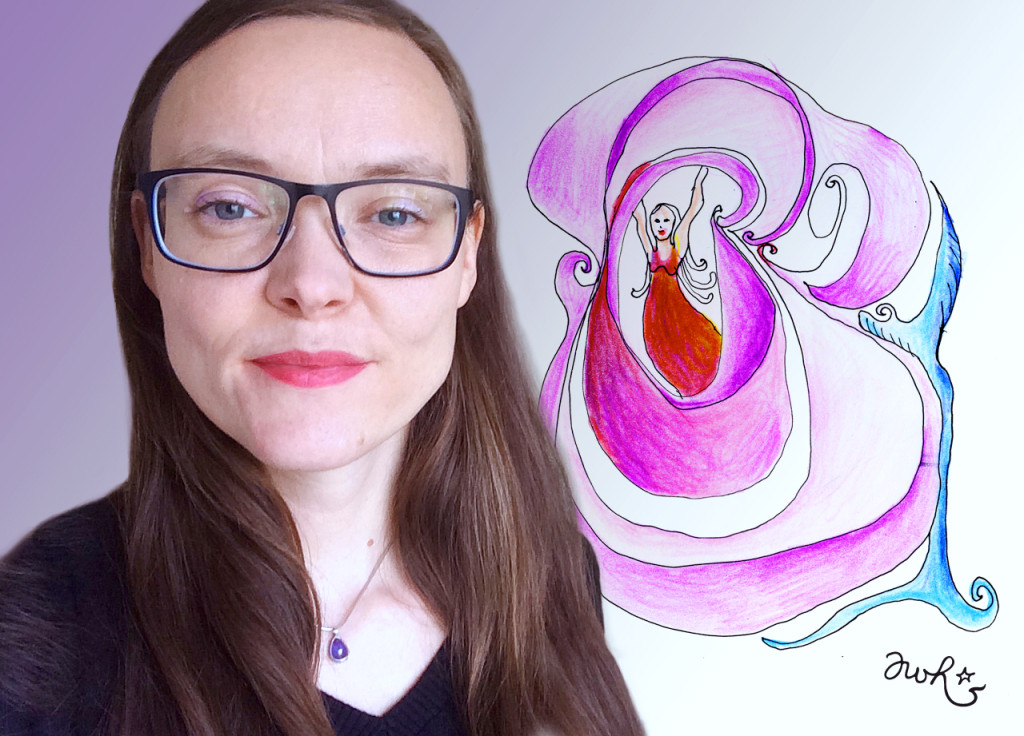 Laüra Hollick is an incredible bright colored beacon who has inspired me as a new paradigm spiritual creatrix with her essence filled presence to rediscover and believe in my own creative-intuitive gifts. She is like a creative doula reminding me to breathe in my own unique rhythm to birthing my gifts into physical manifestations that are resonant with my true being in divine time. I honor Laura as a creative guide and mentor, cosmic sister as well as a feminine leader who leads with her heArt showing me how to ground my cosmic essence into a physically embodied presence – being art AND making money – with joy and grace. I am forever grateful for her ongoing support and cheering and the clients and soulfriends that find me through our connection.
Antonia Wibke Heidelmann
I love the Soul Art work and believe that everyone has an artist, and art, inside them. The way that Laura helps people tap into and express that is just beautiful, and her projects are always inspiring to me. We need more fully expressed artists in the world, and Soul Art is indeed helping to make that happen!
Jesse Webb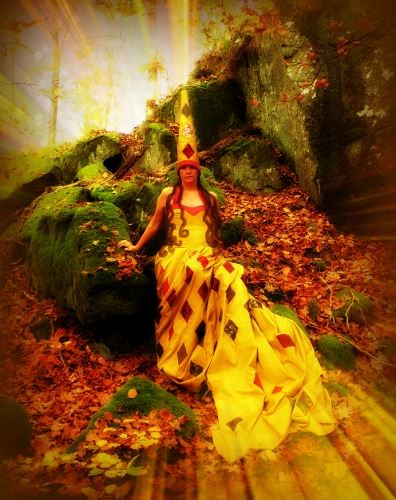 Looking into our own souls is the most fascinating and important thing we can do as Human Beings. Through Soul Art you actually get a picture of what is going on in there. This is such a fun and easy way of getting to know Yourself!
Sara Aurora Waters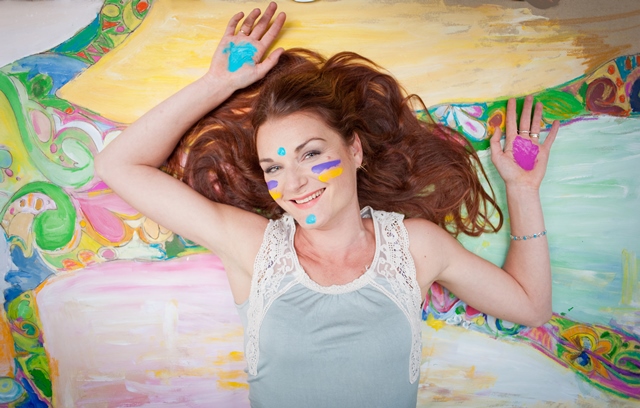 Laüra Hollick's Soul Art process is a wonderful method that blends creative expression, art, personal self-growth, intuition, spirituality and deep inner work.
Christina Szegedi
Laüra Hollick's Soul Art work is a beautiful process that takes you on an inner journey to connect with your spirit, uncover hidden truths and visually bring your deepest knowings to life. Your art is your soul's expression and a way to visually communicate your inner wisdom. Working with Laura and Soul Art has helped me bridge my inner and outer worlds, transforming my inner essence into my my art and live my dreams.
Anne Gudrun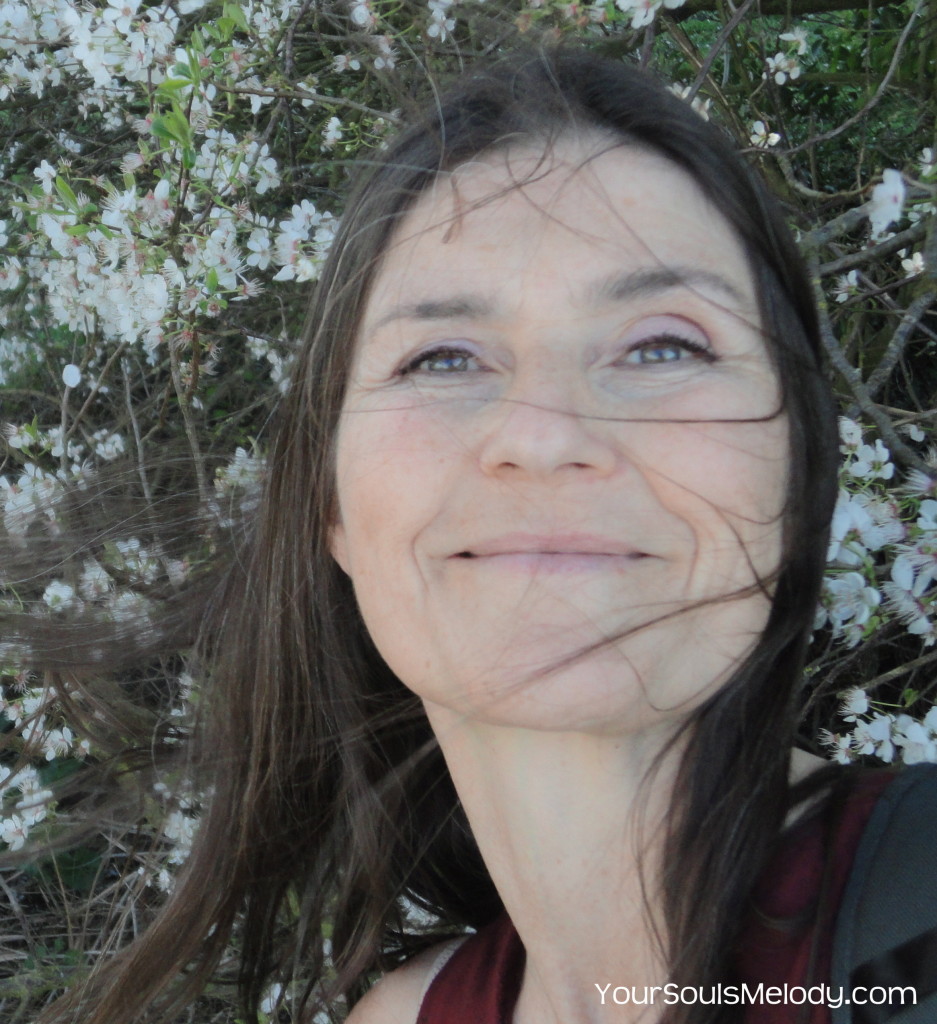 Soul Art brings a new surprising element into Your Life: It brings True YOU! It gets you into experience. And that sticks. I felt pleasantly soul soaked – and my highly creative and musical inner child dared to come out and play itself into heightened existence until it was merged with my regal feminine. I could finally see the amazing value of my imagination, creativity, high level intuition, energy movement, and magical being, and opened up to see so clearly how much VALUE all of it brings to the world (and my life!). I have Laura to thank for that from the bottom of my heart ♥ Laura is very intuitive and can sense where to nudge you on or allow more space, which is priceless for that sensitive part of you to emerge, feel safe, and TRUST. A judgment-free compassionate creative zone with someone who sees you at the core. Oh, and group was amazing, you may find your tribe.
Tanya von Zychlinksky
Laura is a true visionary leader. Through her brilliant and powerful way of being, Laura inspires and activates deep, soulful transformation! Her programs and the Soul Art processes have been a key part of my own healing journey. She has guided me to connect with and trust my voice of inner wisdom in a way that has empowered me to create the life and business I always imagined. Thank you Laura, for living your vision, for the ways you've inspired me to live mine, and for the brilliant rainbow pathway you have created for others to step into and live their highest vision! You truly Shine Brightly!
Lori A. Andrus
Laüra Hollick has served us all in the multi-color ways she has creatively illustrated to is the power we Can access from within us when we express ourselves visually! What I love about her Soul Art is how she blurs the boundaries between "reality" and what is possible! Thank you, Laura!
Whitney Freya
I greatly enjoyed the Soul Art certification program for its simple yet profound concepts. Laura is truly a wonderful guide. It was an exquisite journey for me, that coincided with my own massive transformation in 2012. It allowed me to fully embody DancingWind, my name given to me by Spirit, that represents so much more of myself which I hadn't fully understood until my Soul Art journey. It was divine timing in every way.
Lucille DancingWind
Soul Art has helped me more fully integrate my body, mind and spirit as well as discover a new level of passion and mission in my own life and work. I know Soul Art is a truly unique and powerful life-long path that continues to catalyze me to step into my own power and claim the gifts I am destined to share with the world.
The processes in the Soul Art Certification are deep and soul-stirring but fun and uplifting as well.
I highly recommend the Soul Art Certification for anyone who is called to serve others though deep, creative and spiritual process work. Soul Art is now a foundational component of the work I do with my own clients and it is profoundly satisfying to guide others to significant shifts and breakthroughs using this incredible approach.
Susan Lang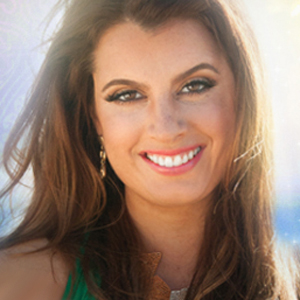 Laura is a magnetic, infinitely creative spirit who leaves rainbows and stardust in her wake. From the very beginnings of working with her, I experienced old circuitry blown, memory patterns getting rewired… and a blooming illumination of ARTIST ACTIVATIONS! She has an intrinsic ability to see into a woman's spirit, and show them how to lead and direct her life with her truest self: the inner soul artist.
Lucinda Rae Kinch
Laüra Hollick is a magical creative force. An art priestess. A spiritual warrior. Both beautiful and kind. And wildly inspirational. She IS the definition of a Soulful Creator. And has made it her life's work to remind everyone on the planet that they are soulful creators too. I am always honored to be in her presence. And know that she IS going to change the world… one colorful brushstroke at a time.
Chris Zydel
I have been following Laura's journey through soul and art for several years. What appeals to me most is who Laura is: the grace with which she serves her purpose, the rainbow colors she's made up of, and her willingness to show up to her community with meaningful and divinely inspired gifts of living her destiny.
Pixie Campbell
Laüra Hollick is on the leading edge of women claiming their power as creators. I love her spirit, her artwork, her message, and everything she embodies with her work. She's a huge inspiration, and such an important luminary at this time.
Jen Mazer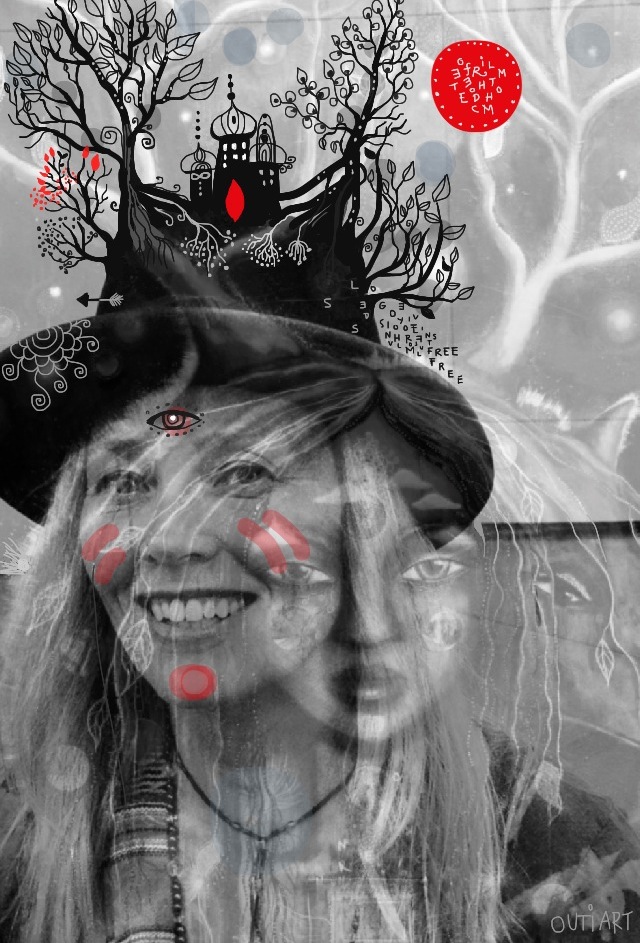 I love Laura's visionary archetypal work and her beautiful embodiment of the multifaceted feminine. She exemplifies clarity, vision, and power in the way she combines art and business with such a feminine grace.
Outi Harma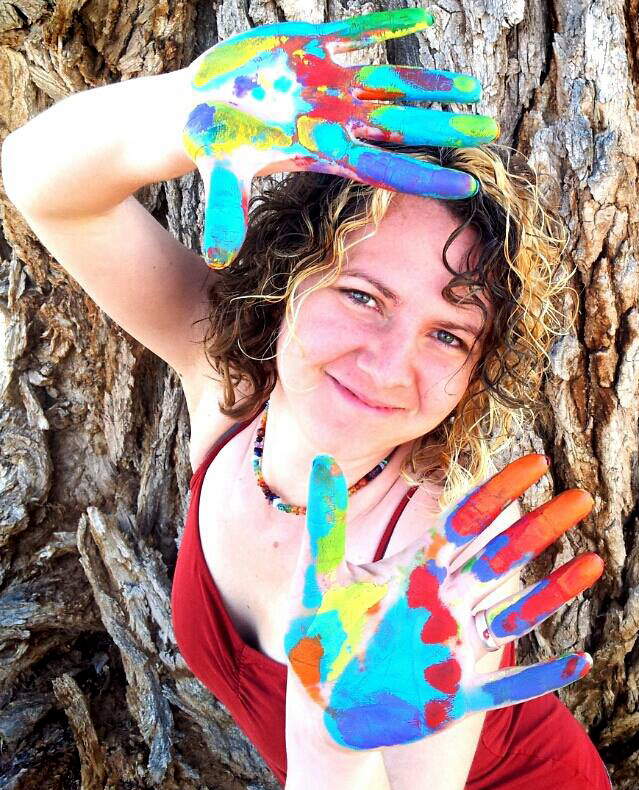 The value of Soul Art is immeasurable. It takes a person from a place of blending in and doing what "should" be done or what's safe to a place of true inner connection and confidence to be able to fully pursue their passions and deeper desires. This leads to living an intentional creative life of authenticity, enjoyment, and self-care.
Sara Amarie
Registration opens in Spring 2017
Add your name to the Priority List so you'll be among the first to know when registration for the Soul Art Certification officially opens.
*You'll also receive a free subscription to Laüra Hollick's Pure Inspiration newsletter. Your email will never be shared, sold or rented. Please see our Privacy Policy.
 About Laüra Hollick
Laüra Hollick is the creator of Soul Art® and the guide for the Soul Art Certification Program. She is an award-winning artist, Shaman and Visionary Entrepreneur.
Soul Art was developed in 1999 through Laüra's own healing journey. After leading thousands of people through Soul Art journeys, Laura discovered there were 4 stages people consistently went through to fully crystallize and embody their own unique creative spiritual medicine. These became the 4 Levels in the Soul Art Certification program.
The Soul Art Certification program officially began in 2010. Now, there are Certified Soul Art Guides around the world.
Laüra continues to develop and deepen her own art and devotes her professional life to circulating love around the planet with creative inspiration.
Laüra inspires audiences around the world with her art, insights, creative processes and global art projects like International Soul Art Day, The Global Vision Quest and the nü Icon Movie. She is eagerly awaiting the new wave of Soul Art Shaman to work with in this program to co-create our global transformation!
"I believe the world is calling for artists to step up and claim their power as creators. Art is the bridge to our nü world. "
Let your Soul Art journey take flight!
The world is calling the artists, the healers, the visionaries, the shamans to stand up and claim their power as creators. Now, more than any other time in human history, artists are in the position to lead the world with a new vision and inspire the momentum for great transformation.